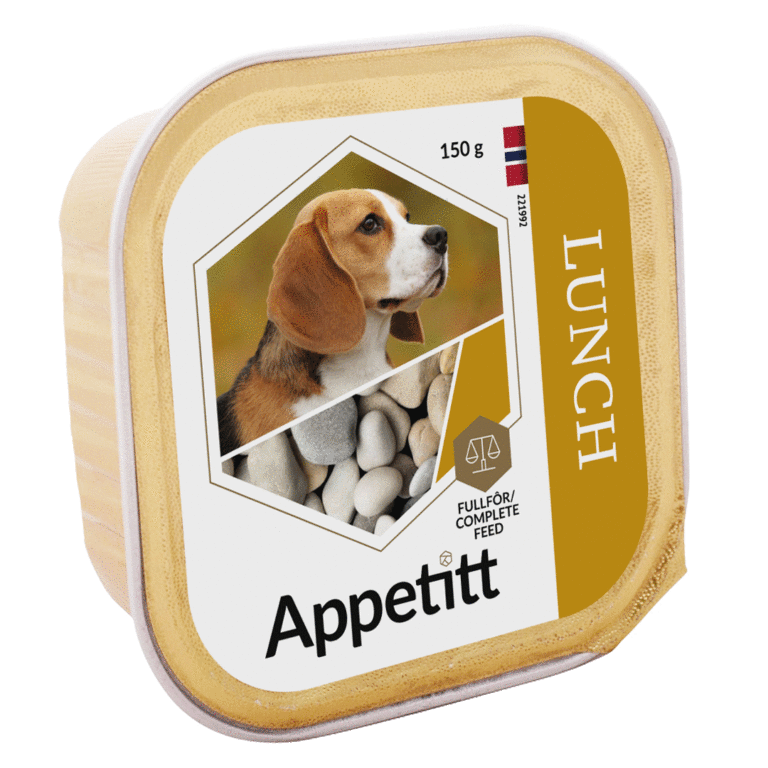 Appetitt Lunch (paté) 150 g
Complete diet for adult dogs
With a relatively high protein-to-fat ratio
Tasty and works also well as an appetite stimulant
Appetitt Lunch is a complete food for dogs
Appetitt Lunch is a very tasty wet dog food with a relatively high protein-to-fat ratio. It can be used as your dog's sole source of nutrition or in combination with dry food for dogs that need extra protein. The food is very tasty and works well as an appetite stimulant.
Appetitt Lunch can be fed to dogs with a normal activity level according to the following recommendations. Serve at room temperature.
Store in a cool, dry place. Store the opened package at a maximum of 5°C and use within 2-3 days. Waste management: Alu-trays are recycled as metal packaging.
For more details such as feeding table, nutritional content and more, download the product sheet here:
Here are some of our best selling dog foods. Click on the product to read more about the nutritional content or klick here to find your nearest retailer of Appetitt dog food and cat food.